Crude but effective...
Attachment: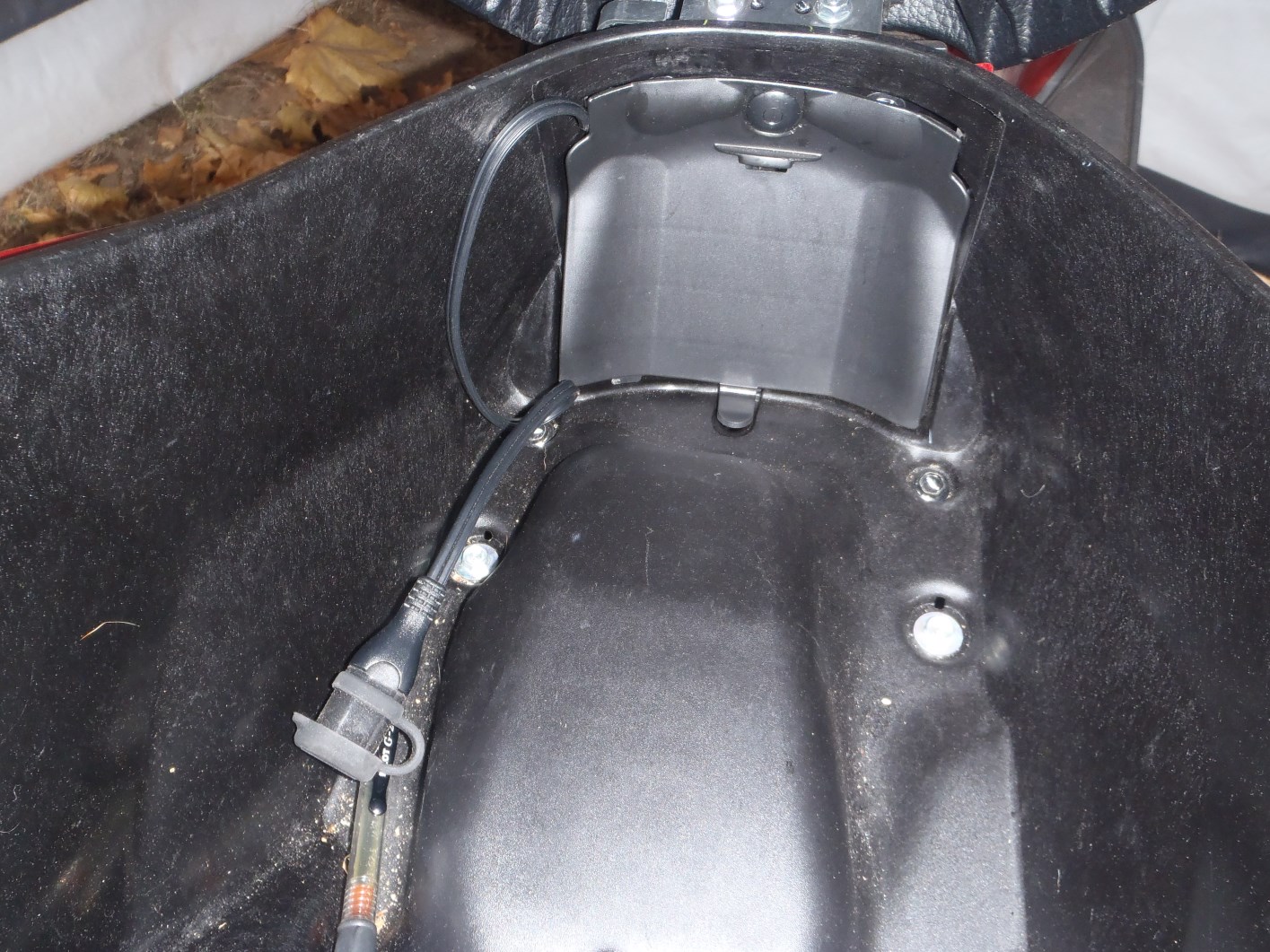 Mantis charge wire.jpg [ 389.02 KiB | Viewed 1527 times ]
Optimate ring adapter that came with charger.
The door is flexible enough so that there is no strain on anything. I think it will work for me.
_________________
On my scoot, getting there is WAY more than half the fun!
Please add yourself to the map: https://www.google.com/maps/d/edit?mid=1NlP7xk7KMdJReQnm-iDhldFBdpQ&ll=4.995760578398276%2C0&z=2
but please, don't delete anybody, no matter how badly they deserve deleting